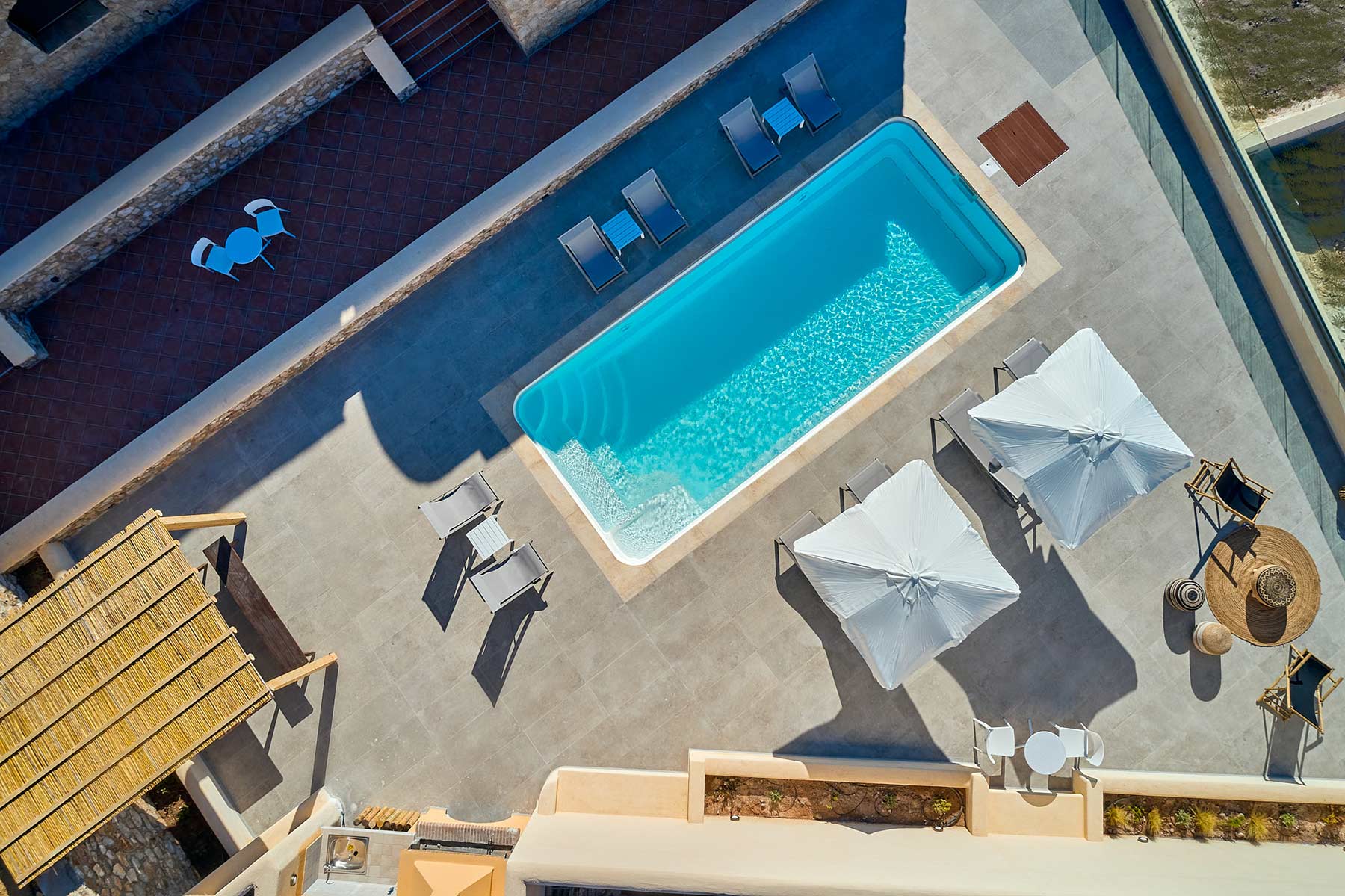 An Off-The-Beaten-Path Gem
Anafi, lying on the east of the island of Santorini, is a well-kept summer secret for locals but way off the regular tourist trail. Untouched by mass tourism and maintaining its traditional charm, the island offers visitors the precious opportunity to reconnect with a world that has kept its slow, authentic pace of life and invites you to just be... De-stress, rid yourself of all worries and get immersed in the restoring feel of Anafi.
With an extensive network of selected footpaths of an overall length of 18 kilometres and a series of small peaks, Anafi features a diverse relief with strong mountainous elements and boasts an exciting number of trails to explore. Exercise, boost your Vitamin D levels, take in the nowhere-else-on-Earth scenery, enjoy epic sea and sunset views and discover along the way beautiful local gems and sites of cultural interest.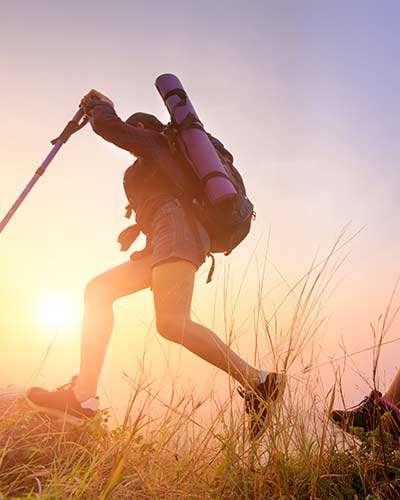 Explore the Nostalgic Chora
The village of Chora is the capital of Anafi and, in fact, the only village on the most pristine of Aegean islands. It is built amphitheatrically atop a hill with mesmerizing views of the surrounding sea and landscape. Think of a small maze of cute white-washed dwellings, arched tiny buildings, scenic churches, miniature squares and beautiful island windmills.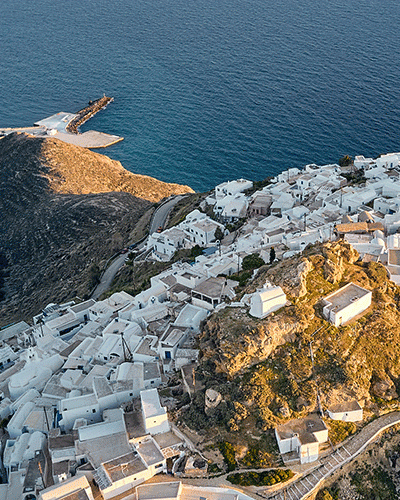 Discover Scenic Chapels & Monasteries
Upon entering Anafi's Chora, it is hard not to notice the peculiar little chapel of Agios Spyridon with its strange, yet endearing, architecture. The Monastery of Zoodochos Pigi in Anafi is a 2-hour hike from Chora, quietly nestled atop a hill from where you can revel in arresting vistas of the island and the sea. Another must is the monastery of Panagia Kalamiotissa, perched high on the steep rock of Kalamos, the most windswept corner on the island!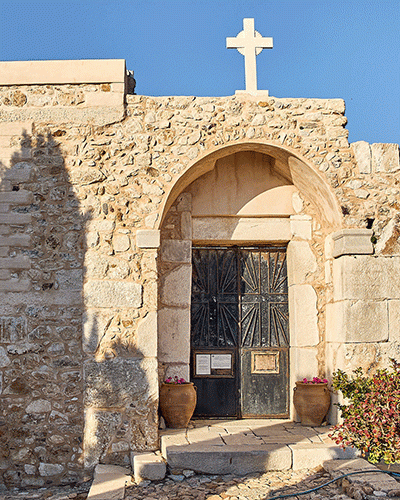 Tiny though she might be, Anafi, like all her Cycladic sisters, offers visitors countless opportunities to feast on mouthwatering local delicacies. Among the most flavourful Anafiot specialities, don't miss the regional handmade pasta, the so-called Ballothia, the divine saffron-scented cheese bread, the island's celebrated honey produce, the sweet cheese pies with eggs and mizithra called Melitera and Anafi's aromatic herbs, including thyme, oregano and sage.