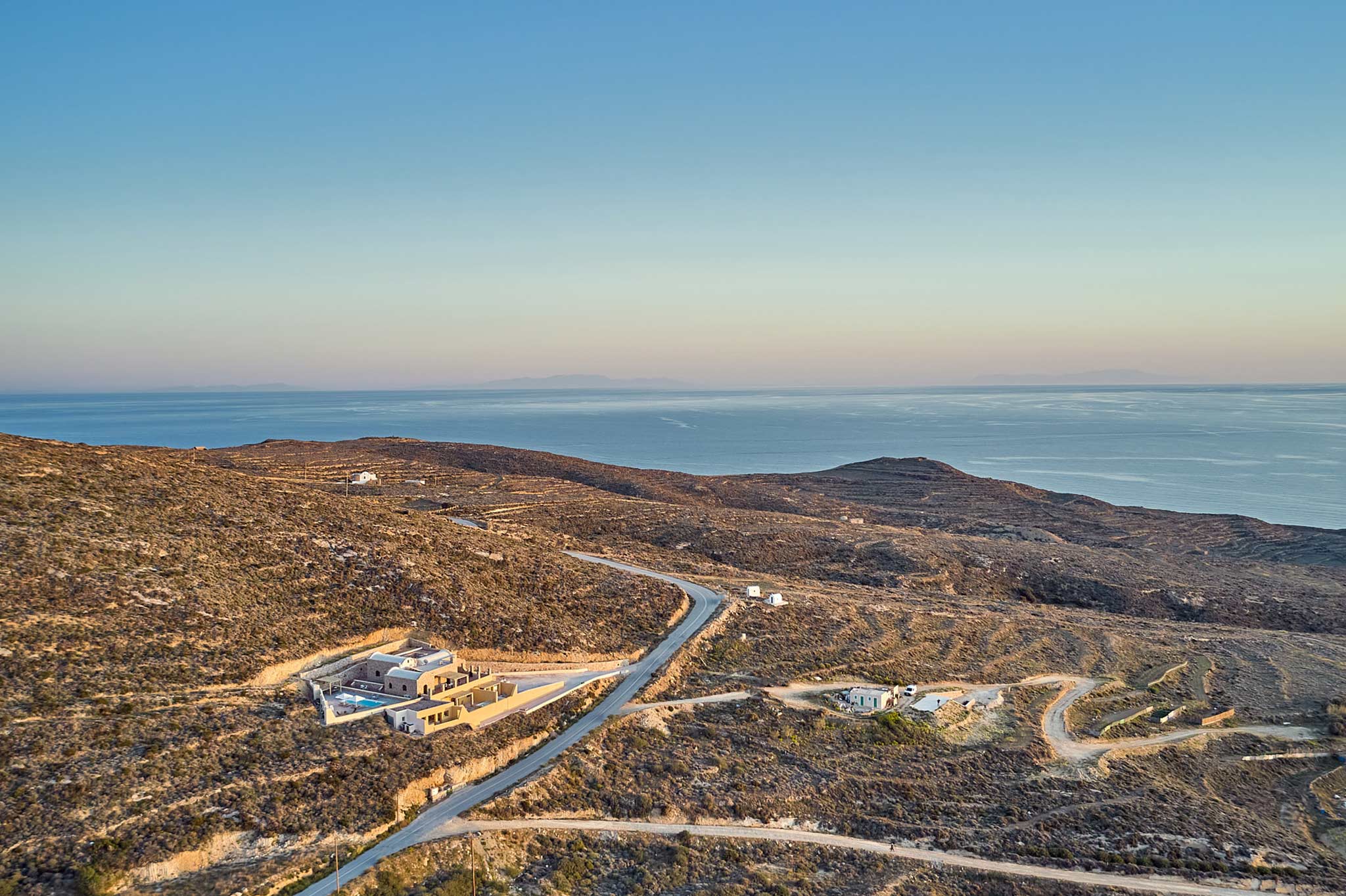 Where Time Has Stopped
Apart from the pace of modern life, at the very edge of the Cyclades, enveloped by the Aegean sea, the sun-drenched island of Anafi is an isolated paradise of simplicity and peace. Miniature, sparsely populated and entirely unspoilt it is a modern never-never land of genuine island life, rare flora and fauna, unexplored mountains and trails and pristine coasts.
Anafi's mythic origins are traced in the adventures of Jason and the Argonauts. According to legend, Apollo made the island appear to the hero and his crew as a shelter from a bad storm, Anafi meaning in this context revelation. As revealed by its old appellation as Namphio, appearing for the first time on a rare map of an Italian cartographer, Anafi's fate crossed paths with the Crusaders and soon became part of the Duchy of the Archipelago. Secluded though it may be, the island has witnessed the coming and going of multiple conquerors, seafarers and pirates. Follow in their footsteps and discover its fascinating history!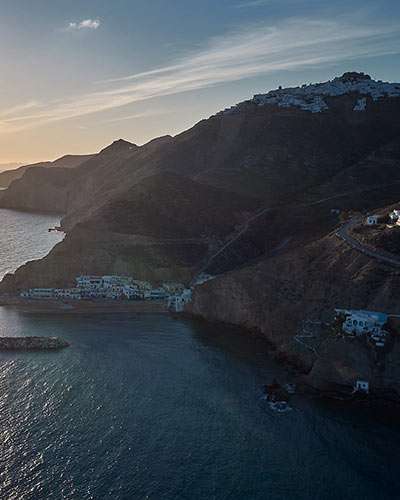 The Most Imposing Island Rock
Kalamos in Anafi is an enormous 460-metre high rock that imposingly sits on the southeastern part of the island. The landmark is known as the "Scariest rock in Europe". Why? It is the second-largest monolithic rock in the continent after Gibraltar. Should you wish to visit the picturesque Panagia Kalamiotissa chapel, which nestles atop the rock, you will have the once-in-a-lifetime opportunity to take in the sunset perched on the island's wuthering heights!